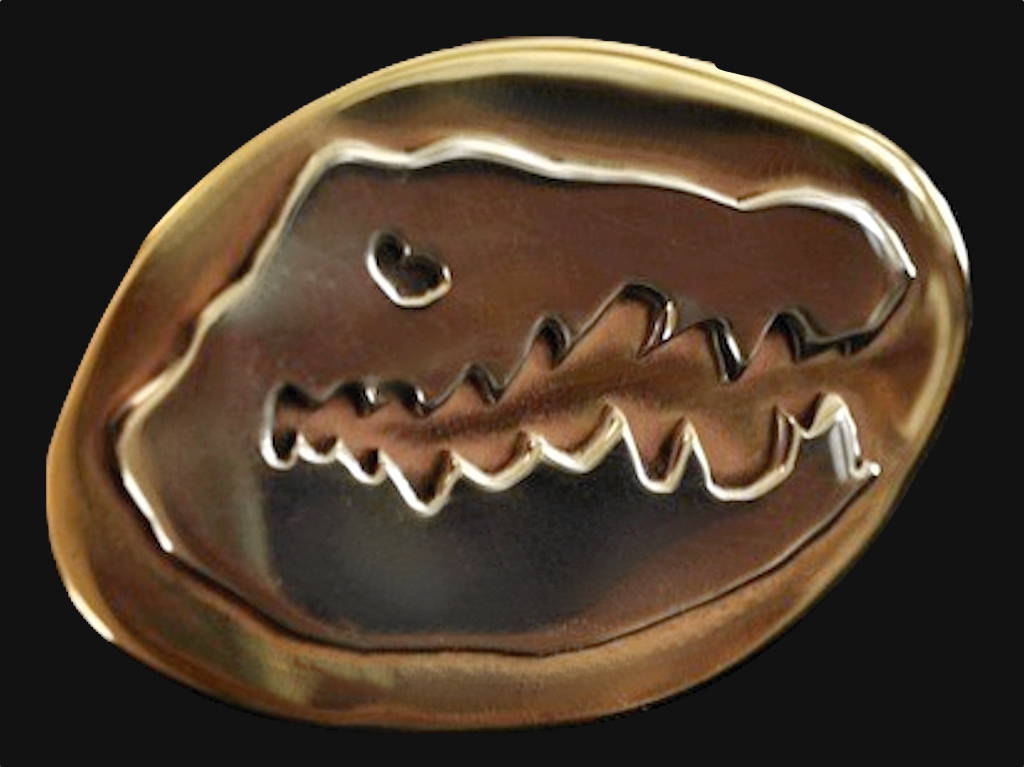 The gator is done. He was an anniversary gift for my gator husband, who wears a lot of hats. So a gator hatband charm seemed like a natural fit and was a fun surprise. Getting the teeth right was hard but not impossible, just a lot of very deft sawing.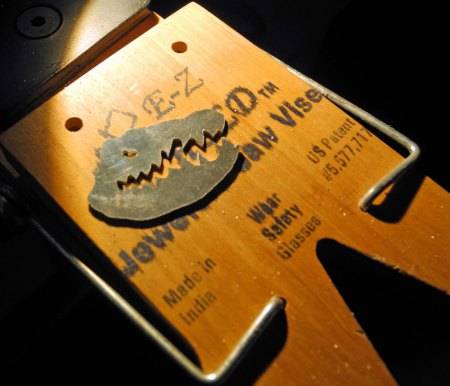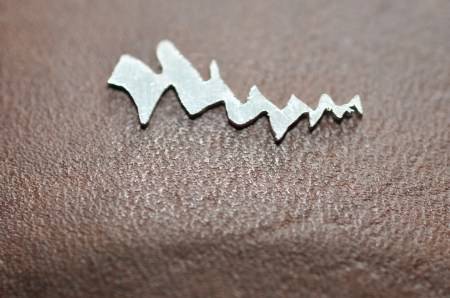 He is sterling silver on a brass background with a sort of rough finish, not highly polished, which was by request.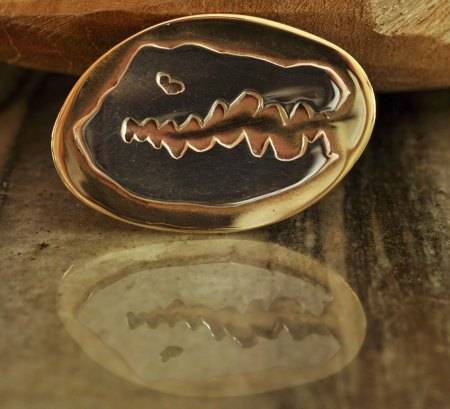 He's a bit oversized but after all, no such thing as a minimalist gator. And he lives on a big hat!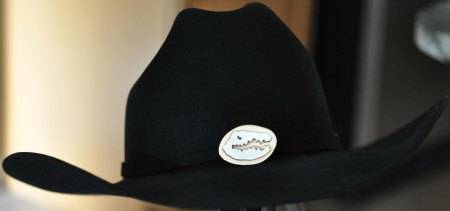 For more information on creating your custom jewelry to treasure, look here.  To begin your process, send me this information and I will get back to you promptly! To view the SilverDog Jewelry custom work portfolio, click here. I look forward to hearing from you!
Leave a comment
Comments will be approved before showing up.
---
Also in SilverDog Jewelry